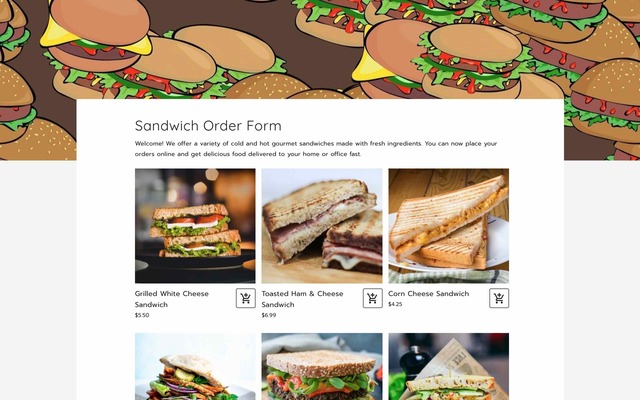 Use our readymade template to create this form. Customize it further using our form builder.
Create sandwich order form in minutes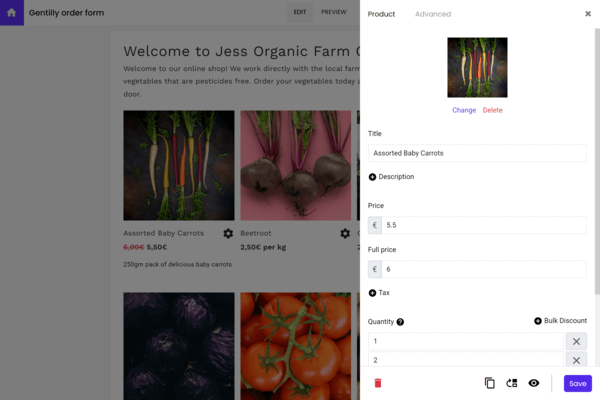 Use AI-powered wizard to setup this form
Supports responsive card layout
Shows all products in one page
Contains 12 products in total
Checkout page included
Enable payment on checkout
Take online orders from your Instagram/Facebook fans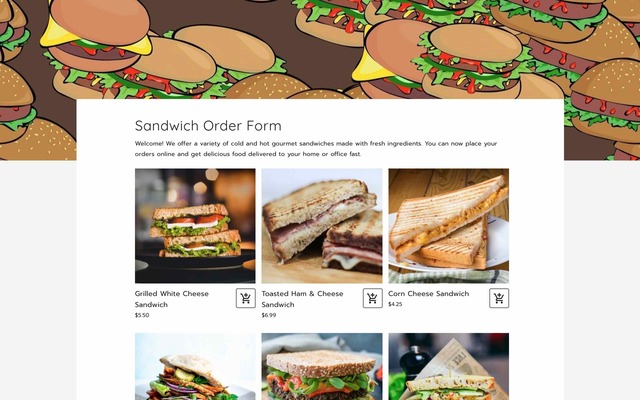 Craft a personalized welcome message for your fans
Share the form's short link on Instagram & Facebook
Create link with your brand name for business pages
Create special discount for fans using prefill link
Enable autologin to prefill details of repeat customers
Send confirmation email on submit and delivery
Follow up abondon customers using template email
Track your orders in Google Sheets & Reports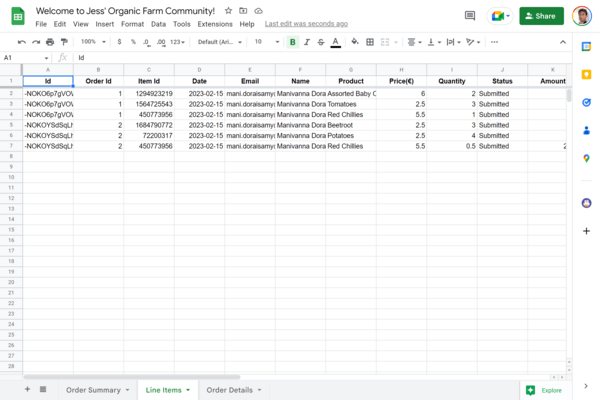 Sync your orders & line items to Google Sheets
Use Google Sheets to integrate with accounting system
Streamline your order processing using kanban board
Notify your team with email, sound when order arrives
Print pickup lists, packing lists to fulfill orders
Use reports to see orders sold by product, customer etc.
Scale your business without IT team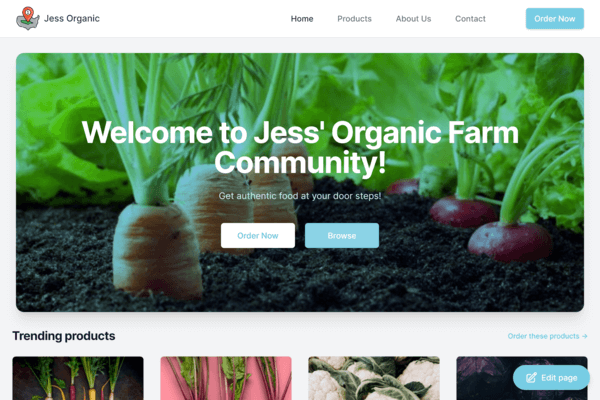 Create e-commerce website in one click
Introduce your company with About us page
Collect feedback using Contact us page
Get organic traffic with SEO optimised pages
Promote your business with Facebook & Google ads